---
Tourist Information
Schlossplatz 5
97816 Lohr a.Main
Tel.: +49 (0)9352/848-465
Fax: +49 (0)9352/848-8-465
tourismus@ lohr.de

Opening hours:
April - October
Mon - Fri: 9 am - 5.30 pm
Sat: 10 am - 1 pm

November - March
Mon - Fri: 10 am - 5 pm
A guided tour of the town is of course the most efficient way to get to know some of the most beautiful and interesting features of our town. There is a wide range of guided tours to choose from.

Every first and third Sunday in the month from April to October, there is a free "cultural walk" (German) on which you will also be welcomed by Snow White in person. Meeting point: the "Fairytale" fountain at the Old Town Hall at 11 am.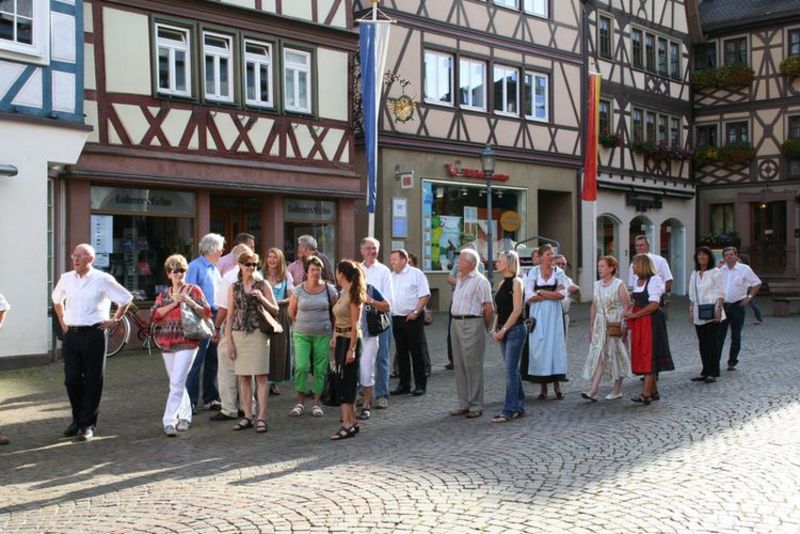 General information:
Max. 25 participants per group
Duration: 60 – 90 minutes
Book a tour on a date of your choice through Tourist Information
With regard to the guided tours advertised, Lohr a. Main Tourist Information acts solely as a mediator. Lohr a. Main Tourist Information arranges a service contract which, if booked, is concluded between the guide and the visitor, i.e. the contracting client or the group that is to take part in the guided tour. Lohr a. Main Tourist Information shall not be held liable for any separate service-performance obligation in respect of the agreed guided tour service.
This may also be of interest...