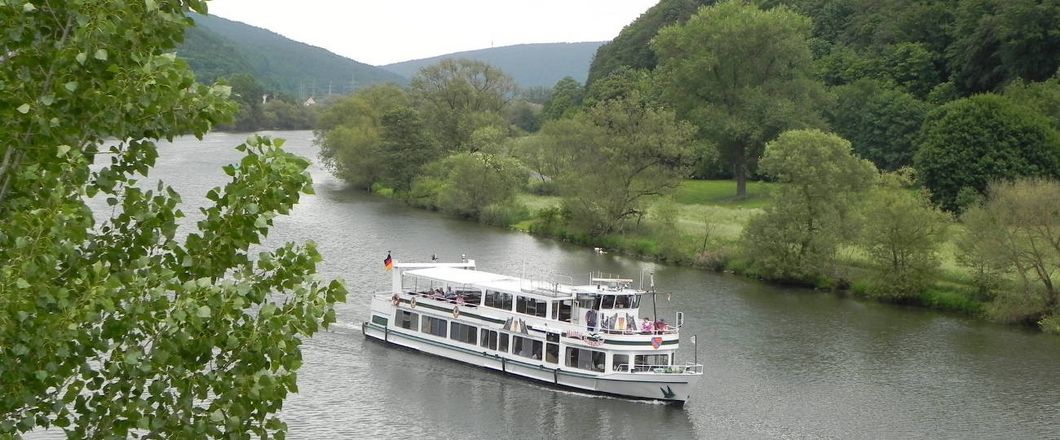 Boat trips with the
"Maintal-Bummler"

From April to October, the "Maintal-Bummler" sets off almost every day on round trips of various lengths. In Captain Detlef Fassnacht from Lohr, the boat has an expert navigator at the helm. You can relax on the sundeck or behind large windows in the cosy café as you glide past picturesque little villages and towns. The boat timetable is available online and on noticeboards around the mooring point on the Mainlände car park area.
The perfect combination for cyclists
The scheduled boat journeys between Lohr a.Main and Marktheidenfeld are also to be recommended for cyclists. Why not relax for part of the way and take your bike with you on the boat, before cycling on?
Chartered boat trips can be booked throughout the year
The "Maintal ­Bummler" can be booked for group excursions, company or family cel­ebrations, parties, seminars and conferences, promotions and advertising campaigns, or even fashion shows. For individual offers, please contact the company Schiffstouristik Fassnacht directly.