Shopping
in a historical setting

"Lohr macht Laune"
The "Lohr macht Laune" ("Lohr is fun") motto of Lohr's Trade and Retailers Association says it all. Shopping in Lohr a.Main is about small boutiques and specialist retailers -­ no mass production or high street homogeneity. "Lohr is fun" is the slogan that retailers in Lohr have chosen as their motto.

Behind the well­-kept façades of the Old Town, visitors to Lohr a.Main will find modern retailers. Specialist shops steeped in tradition, boutiques with astonishing arrays of products, tiny galleries, large car dealers' showrooms, and a diverse range of restaurants and cafés -­ all this and more awaits you here in Lohr a. Main.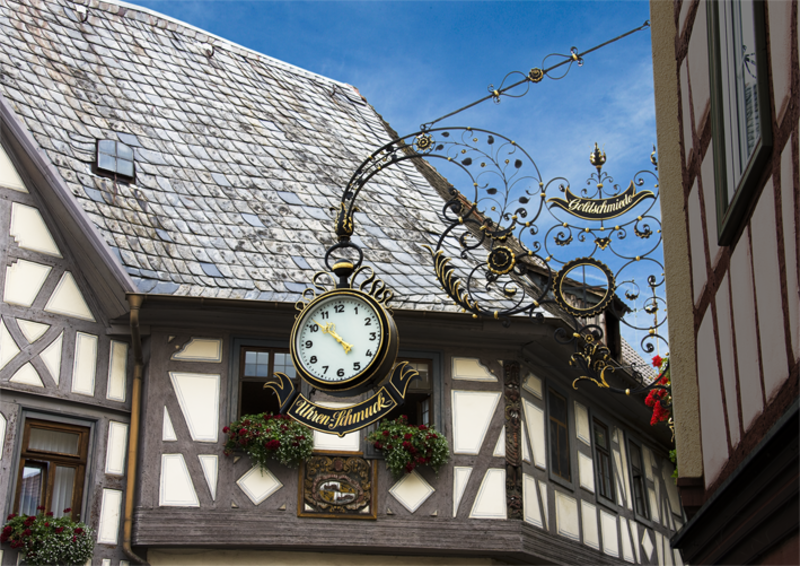 The local shopkeepers regularly organise fashion shows, market Sundays or spe­cial shopping days as well as the popular late-­night Christmas shopping events. The Rambour and Spring Festivals are well­-known far beyond the boundaries of Lohr itself. Whatever the occasion, the focus here is always on the customer, individual service, and special promotions and services.
Free parking and everything easily reachable on foot
In Lohr a.Main you will never have to carry your shopping far, as there are 2000 parking spaces at your disposal! Many of these are free of charge, and none is far from the pedestrian area.