Around St. Michael's
Church
St. Michael's parish church stands in the centre of the church square. It was the first part of the town to be settled, forming a church fortress in the early Middle Ages with the ensemble of buildings around it. This can still be seen today in the surrounding wall and the small gate in the former ramparts leading to Kapuzinergasse.
Parish Church of St. Michael

The building you see today is a basilica with pier arches built between the 13th and 15th centuries on the site of several earlier churches, the eldest of which is believed to have been built in the 7th and 8th centuries. The church tower was built in 1496 and is 61 metres high. The oldest part of the church is the Romanesque vestry that dates from the 12th century.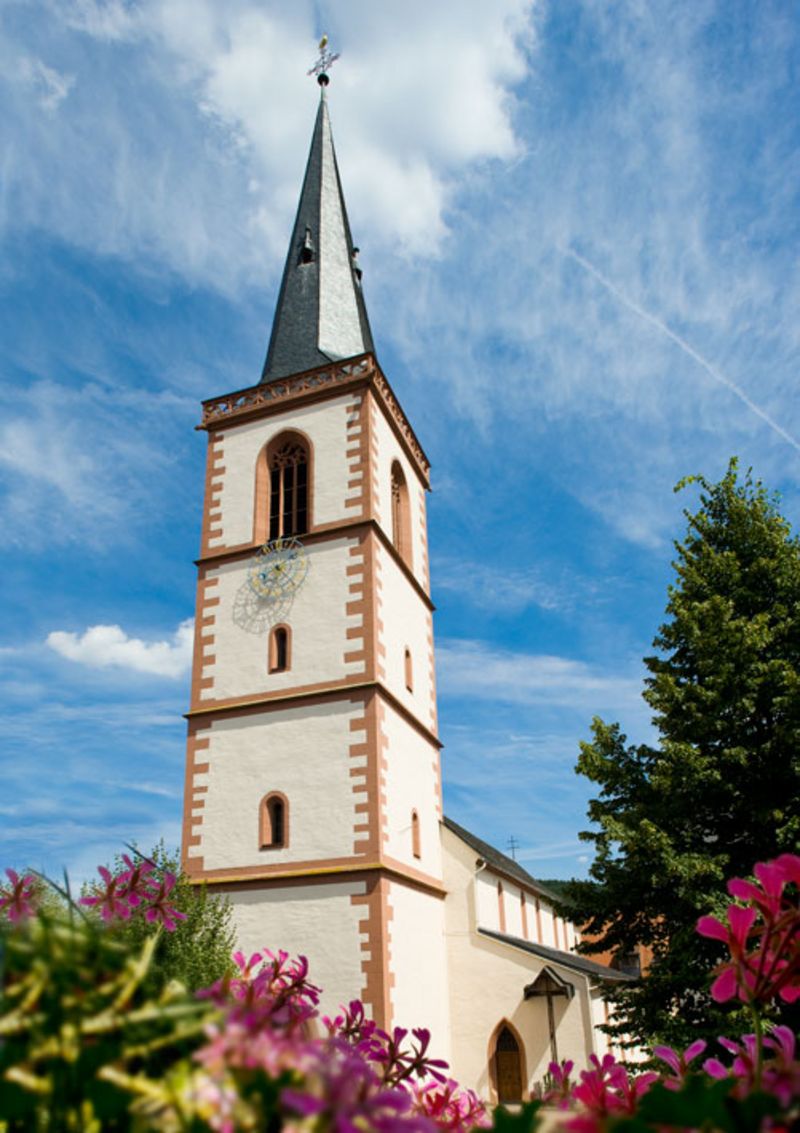 Latin School/church square
The people of Lohr were buried on the church mound until 1555. Today, an impressive sandstone crucifix adorns this idyllic square, marking the site of the former graveyard. In the house with the double sandstone steps there was once a
graveyard chapel, built in 1416 as a Marienkapelle (Chapel of Our Lady). In 1554, the Reformer Johann Konrad Ulmer established the town's first Latin School on the chapel's upper floors.
---
Capuchin monastery
Today's "Bruder Konrad Haus" at Kirchplatz 8 has had a varied history. Originally, the first castle of the Counts of Rieneck stood here in the High Middle Ages, including a "donjon", or keep. Between 1651 and 1664 it was converted into a Capuchin monastery, adjoined by St. Joseph's Church. It has been the "Bruder Konrad Haus" since 1977, housing church organisations.
---
Former chaplaincy
The ground floor of the former chaplaincy at Kirchplatz 3 was built in the 15th and 16th centuries. The first floor was added in the 18th century. It adjoins the 15th century former gate in churchyard ramparts, with its Gothic niche.